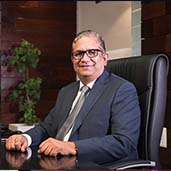 SUDHIR AGRAWAL

(Chairman & Head, The Sagar Group, MP & CG)
With their hands-on approach on any legal issue, 'SVS Attorneys' has benefitted us with timely and useful legal support & assistance in almost all matters of real estate, taxation, school & higher education. Siddharth's team works with inherent work ethics in their professional commitments & the Chambers can be reposed trust onto with closed eyes. Even in phases of disagreements on legal issues & remedies, the team inspirationally renders fairs & honest legal advice, a rare hallmark to be discovered in lawyers these days.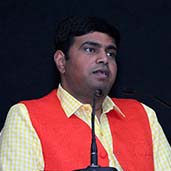 Anupam Chouksey

(Director & Head, LNCT Group of Institutions, MP & CG)
SVS Attorneys led by Siddharth has become an indomitable team of Counsels for their legal advice & services on a variety of matters over the years. The team's knack to crack the most complicated cases with respect to Education Based Knowledge Industry especially private institutes and the regulatory framework has become their distinction in the field. Their capacity in responding to last minute urgent legal necessities with clear, cogent solutions sets them apart from other professionals of the discipline. The follow up, support system to the cases handled by them also is something which is remarkable.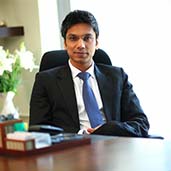 Rohan Suryavanshi

(Director, Strategy & Planning, Dilip Buildcon Ltd.)
In addition to their professional services, Siddharth's team at 'SVS Attorneys' has always been very supportive and has maintained full commitment & proficiency in all their engagements with DBL. Their Infrastructure focused team is dedicated to delivering incisive advice. The ability to respond to client requirements and to render the highest level of services is fundamental to the approach of the Firm towards its clients. I found whole team of 'SVS Attorneys' to be both competent and very responsive under a tight time frame as demanded by us on any commercial project.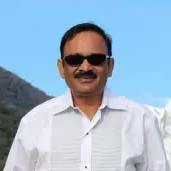 Mr. Nitin Agrawal

(Chairman, CREDAI, M.P.)
CREDAI as a whole is impressed with the quality, approachability, and legal capability of Siddharth & his whole team, when it comes to legal advisory responsibilities. They are an enthusiastic team, who are clearly experienced and profound in what they do. They have handled cases on behalf of CREDAI pragmatically with a practical outlook, keeping their clients & beneficiaries on track with everything that was being done. SVS Attorneys clearly puts their clients first and knows how to manage a wide array of Real Estate development & business-related intricacies in law.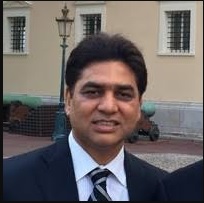 Manish Shahra

(Managing Director, Ruchi Realty Holdings Ltd.)
The level of attention to details and dedication to their cause I experienced whilst dealing with team SVS Attorneys is unparalleled. The SVS Team demonstrates an all-embracing understanding of Real Estate, Town Planning & Municipal laws, with a goal to provide their clients with flexible solutions to their legal needs. Siddharth truly values his customer's time and investment in his team, & even goes extra mile to provide effective counselling so that we can his clients can take informed decisions. Our whole corporate conglomerate continues to trust SVS Attorney's extensive legal expertise and will do so in all the times to come